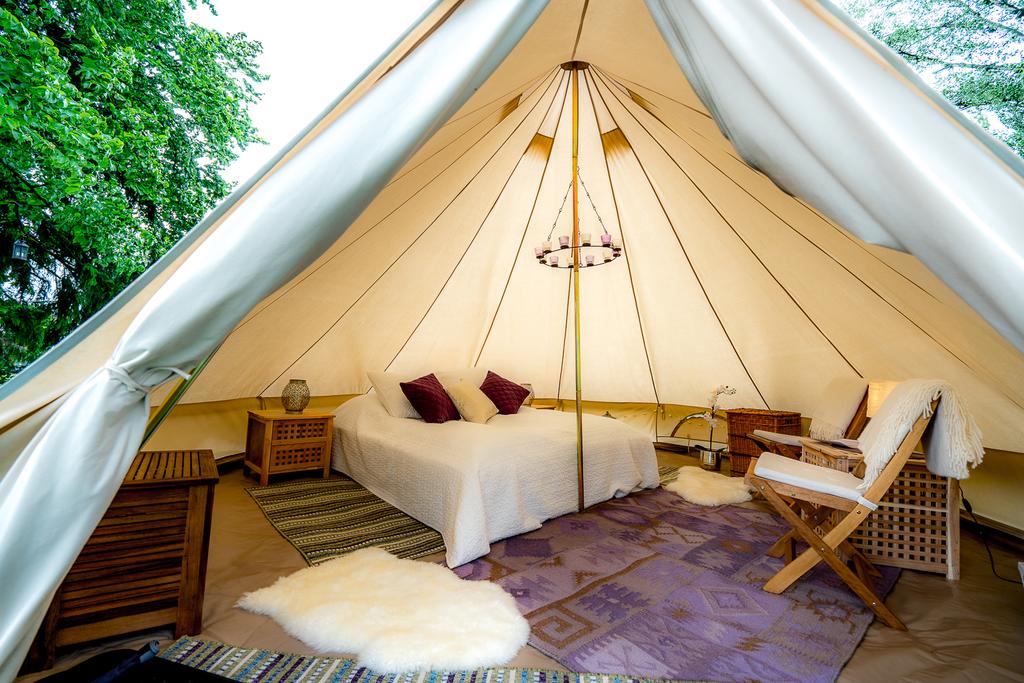 For those who wish to experience the wonderful outdoors without also experiencing a lot of the wonderful outdoors, there is glamping. These spacious, decked-out bell tents and little houses are fantastic for getting off the grid and relaxing, while still having the ability to enjoy a suitable bed and (frequently ) plumbing.
Only 90 minutes from Melbourne is a tiny island famous for its natural beauty: beaches, hiking and needless to say, penguins. Phillip Island Glamping takes all of the work from camping: you reserve the spot, and they will set up a gorgeous canvas bell tent, complete with an air mattress and bedding, towels, kitchen appliances and even outdoor dining table and chairs.
Mirador Springs is not all that far from the M1. But in the brief, winding space between the highway turnoff and the blessedly well-signposted escape, you will go from flat farmland into a mountain of thickly wooded eucalypt forest punctuated by laughing kookaburras and warbling margins. This is glamping as it ought to be. This is, as far removed from camping as possible (it even offers a solid freestanding bathtub). Arrive while there is still enough daylight to take a look at the impressive six hectares of gardens which contain everything from glassy secret lakes to curious goats.